Macclesfield and District Young Stroke Society
Reports on Events in 2016
Christmas Meal at Legh Arms
A large group of MADYSS members attended the Christmas lunch on 16th December and we almost filled the restaurant on our own. As usual, the food there was very good with plenty of choice and something to suit most tastes six main courses included, of course, traditional turkey, fish (salmon and tuna), pork and vegetarian options.
Once again, Thelma Farrell put together a fantastic Christmas Hamper full of all sorts of goodies for which members were able to purchase raffle tickets to try and win it. Monica Meah was the lucky winner of the hamper. The hamper proved to be a popular and very successful fundraiser for the group.
Our special thanks go to Sue and Thelma for organising the meal and hamper, respectively.
Macclesfield Silk Brass Band Concert, November
Report by Ike Karnon
The Macclesfield Silk Brass Band entertained a full house at the Daneside Theatre in Congleton on Saturday night, 3 December. It was a wonderful Christmas concert with lovely music and, of course, the usual Christmas carols. In the interval we enjoyed some nice refreshments and good company. Unfortunately, the Can't Sing Choir could not sing (and this is for real!) due to some mix up. However, the Band more than compensated by giving a marvellous concert.
This was supplemented by a wonderful song and keyboard performance by Rotarians Doug and Kevin. The concert was enjoyed by all.
It was most disappointing to see only five MADYSS members present. One cannot help wondering if such poor attendance warrants the Committee's efforts in arranging such events for MADYSS.
Cinemac and Fina Outing, October
Report by Sue Stephenson
A small group of members enjoyed the always excellent pasta or pizza at the Fina Bar before re-grouping at the Cinema in the Macclesfield Heritage Centre to see Bridget Jones's Baby. We all sat together on the back row, not for canoodling purposes but because there was more leg room!
Bridget's focus on single life and her career is interrupted when she finds herself pregnant, but she can only be 50% sure of the identity of the baby's father. The film was warm, witty and hilarious, definitely a woman's film but the men amongst us seemed to enjoy it as well.
Beamish Holiday, September
Report by TIna Yearsley
The holiday began with Gary proudly showing off his new T shirt which read, 'MADYSS Cardiff holiday 2016'. The back of his T shirt proclaimed, 'Not Bloomin Durham again' or words to that effect! Gary was suitably punished by being forced to eat lunch wearing his jacket so as not to offend the lovely staff at the Half Moon pub where we stopped for lunch. Thanks to Kath and Jim for finding this gem, to put us in a relaxed mood to begin the holiday in earnest.
Quite a few of us had been to The Beamish Park Hotel two years ago, and we were welcomed with some familiar kindly faces. Our wonderful driver Lee helped with all the scooters and buggies and even joined in with our quizzes. After a hearty breakfast on the first day, we enjoyed a full day out in Berwick on Tweed. Between us we caught some of the Lowry Trail, art galleries and the museum; walked areas of the town's walls; and generally helped out the local economy by drinking coffee and spending. Kay won the prize for the most bags, whilst I raced around in search of Vintage shops. On the way back we visited Holy Island (well the car park at least). Then we made our way to Seahouses where Chris fell foul of the Morris Dancers' curse. After doing a little jig in the street, Chris took a tumble and hurt her ankle. Luckily nothing was broken and the hotel had plenty of ice for the medicinal Pimms as well as for the offending foot!
Sunday saw us visit the Beamish Open Air Museum with the added treat of a classic car show on the events field. Unluckily, a sudden downpour caused an impromptu gathering in Ye Olde Worlde pub. That evening after our three-course meal we enjoyed a relaxed quiz led by Sue back in the bar; we were too full either to argue or to compete too energetically.
The final full day was to Wallington Hall and Gardens, a National Trust property. I'm not sure if anyone in the group actually spotted the red squirrels as the weather was not on our side. The River Walk was absolutely beautiful, albeit rather adventurous. The magnificent house was packed full of interesting treasures, not least of which were the MADYSS members who kept appearing from all the rooms, halls, nooks and crannies.
After more shopping, the back of the coach was beginning to look like a menagerie with all the bird sculptures taking roost. Ramala had a lovely surprise for us by producing a few bottles of Prosecco on the journey back to the hotel. We raised a toast to all our friends and also for those absent this time, who were much missed. I think we had just about saved enough energy for our last evening's entertainment. This was a rather rowdy competitive quiz, once again hosted by Sue. Rival teams fought a tense battle of wits with the winners being The Oddballs who celebrated their victory with great zeal chanting "Losers!" to our other halves across the bar.
Much quieter at breakfast we reflected on our holiday. I would like to give special thanks to Chr is and Sue, and to the Committee members who helped organise all the details which made our trip a joyous adventure.
Canal Boat Trips, August
We had a pleasant outing on the Mary Sunley cruising along the Macclesfield Canal towards Marple. Unfortunately, a smaller number of sailors than had originally booked were able to attend on the Thursday outing. Thelma wasn't well enough to come along and Peter had been taken into hospital so he and Sue were also absent. Despite the gloomy skies, we were comfortably settled below deck so were not inconvenienced by the cloudy and sometimes rainy weather. Monica provided an excellent on board drinks service and Chris also proved invaluable in organising the fish and chip orders. Monica and Chris then leapt on to dry land at Marple and disappeared to collect the lunch, swiftly returning with bulging bags as you can see below.
While we did not experience the warm and sunny weather that those who went on the 23 August trip enjoyed, it was nevertheless a good day out.
Our thanks go to Monica for organising the trips and to Chris for providing her with support.
Lunch at the Tytherington Club, July
On the last Wednesday in July, a group of 11 MADYSS members enjoyed lunch here. Following the main course, we each had a chocolate brownie and ice cream to complete a satisfying meal, with views of the links to take in as we chatted and ate. Our thanks go to Monica for organising a pleasant day here, and even the weather brightened up and the sun eventually emerged for us!
Shugborough Hall Trip, June
Report by Ike Karnon
About 20 members visited Shugborough Hall on Thursday, 23 June We had a wonderful day with no rain and lovely conditions. We were particularly pleased that Peter and Sue were able to join us. After Peter's recent health problems, it was doubtful whether he would be able to join us, so we were happy to see him. We were sorry that Roger Smith was not well enough to travel.
After winding our way through some housing estates, we arrived at Shugborough to a pleasant welcome. We visited the Hall, which was most interesting. It appears that Lord Lichfield gave the Estate to the Treasury in lieu of death duties. A lot of the contents were removed by the present Lord Lichfield who lives in Devon on a 'small' 2,500 acres estate. The National Trust, who were given the Estate by the Treasury, then re equipped the Hall and introduced appropriate furniture and equipment. The private apartments contain original material which belonged to Lord Litchfield and was left by him.
We also visited the servants quarters, which for most of us was a trip down memory lane as the area was packed with an array of amazing objects that were part of our childhood or youth. There were remarkable displays of clothes, shoes, toys, kitchen equipment, medical things, a model classroom and a magnificent laundry. A lot of the displays were, of course, much older than our childhood time, for example the dentist's chair. There were a lot more things to do and see on the estate, but time was not on our side and distances didn't allow us to reach them.
We concluded the visit with a scrumptious afternoon tea in the Orangerie and had a good and quick trip home. A good time was had by all.

AGM Report, May
The AGM was held on Monday, 9 May at The Weaver pub, Macclesfield, with 30 members in attendance. The meeting was opened by the Chairman, Peter Stephenson, and Sue then read the Chairman's Report on his behalf. A review of the monthly social activities during the year formed part of the Report. These included trips to Dunham Massey and also to the Anderton Boat Lift, while closer to home other events included a Cinemac visit and lunch at the Chilli Banana. It was confirmed that Peter will step down as Chairman but that he will continue to run the group's website. Sue will also relinquish her role as Administrative Secretary. Following these two announcements, Ike Karnon kindly offered his services as Chairman of MADYSS and received a unanimous vote from members. His wife Julie will also join the Committee as an Ordinary Member, while Pat Snelling will no longer continue as an Ordinary Member. The Committee has decided that each of its members will take a one-month turn as Secretary since no one has come forward to take on Sue's role. Among other duties, this involves organising the monthly social event, which can be a time-consuming and responsible job.
Once the business of the AGM was concluded, members enjoyed sandwiches, crisps and sweet bites while socialising. Glenn Farrell, Thelma's son, then arrived and handed over a cheque for £410, the proceeds of the bungee jump he had undertaken when MADYSS was his chosen charity.
Report on Meal at Rudyard Hotel, Rudyard, April
Eleven of us met at the Rudyard Hotel an the most perfect day we could have hoped for: blue skies, sunshine and pleasantly warm. FOllowing a drink outside to enjoy the sunny weather, we then went in to the hotel where we tucked into the plentiful carvery.
To make the most of the lovely weather, we short walk to the lakeside where some of us enjoyed ice creams while pondering the figure being carved on one of car park. Initial thoughts that Abraham Lincoln soon gave way to the decision that it was Rudyard Kipling as we were at Rudyard Lake after all!
Beetle Drive Report, Macclesfield Tennis Club, March
Although a smaller number of members attended than in the past, we made over £300 on the night, which meant that it was certainly a worthwhile fundraiser. Thelma Farrell was the overall winner of the Beetle Drive; she skilfully managed to amass more than 230 points. The bottle tombola proved a big hit, with several of the attendees successful in taking one, or indeed several, bottles home at the end of the evening. The Farrell family members who were out in force played a large part in helping to clear the bottle tombola decks!
Our congratulations go to Chris Willett, Thelma Farrell, and Pat and Roger Snelling who were the lucky raffle winners and took home, respectively, a large Easter egg, Belgian biscuits, and an Easter hamper. We must extend our thanks to Sue and to Roger Snelling for organising and collecting the fish and chip suppers that were consumed with gusto part way through the evening.
Lunch at Chilli Banana, Macclesfield, February
Report by Sue Stephenson
It was a good move to change the Chilli Banana outing to February because we had no snow or ice for once! Thirty-two members and friends enjoyed the delicious Thai buffet with a varied selection of starters and mains followed by ice cream.
We have been going to the Chilli Banana for several years now and it always proves popular, so no reason to change; we will probably be there again next year.
Trip to Cinemac and Fina, January
Twelve members gathered at Fina Bar and Grill before going to see The Danish Girl. In addition to the usual pizza or pasta dishes, the Italian theme was enhanced with a sprinkling of risottos. The £12 meal and film deal is clearly very popular with local residents, as the restaurant proved to be busy on what would have otherwise no doubt been a quiet Tuesday evening for the restaurant. Clearly a clever marketing move.
While the film set in the late 1920s – about a young married man who finally underwent gender reassignment surgery – may not have been to everyone's taste, it was certainly a total departure from Eddie Redmayne's last role as Stephen Hawking in The Theory of Everything. A Supporting Actress nomination may well be forthcoming for Alicia VIkander who played Gerda, his loving and indeed very supportive wife. In the 21st century, the subject of sex change is less taboo than it was even 30 years ago, but still thought-provoking discussions among members who came along may ensue.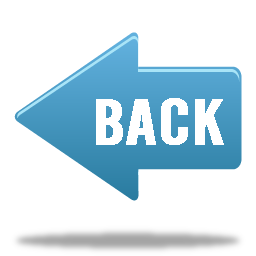 to Events Page

Reports on Events in 2022
Reports on Events in 2021 &nbsp&nbsp&nbsp&nbsp Reports on Events in 2020 &nbsp&nbsp&nbsp&nbsp Reports on Events in 2019
Reports on Events in 2018 &nbsp&nbsp&nbsp&nbsp Reports on Events in 2017 &nbsp&nbsp&nbsp&nbsp Reports on Events in 2016