Macclesfield and District Young Stroke Society
Reports on Events in 2022
Tittesworth Reservoir Lunch Outing - Wednesday 27 th April - Keith and Sue Pemberdy
Although it started out a little fresh, it soon brightened into a lovely day. The ten of us were treated to a pleasant lunch and good company.
We walked the meal off down to the edge of the reservoir where we were joined by Ian on his electric go cart!!
There were a few canoes out in the sunshine. Some of the more adventurous of us took a longer route through the woods, led by Ian. The only disappointment was the introduction of parking charges for Blue Badge holders; however this was offset by a tub of ice cream purchased to complete the day out.
High Legh Garden Centre Lunch - Tuesday 25th March - Kay Evans
The visit to the garden centre took place on Tuesday, 29 March with 16 members going along for lunch in the end. Julie, the Manager at High Legh, did us proud as she has done on our previous visits.
She remembered us going before lockdown struck and was more than happy to reserve seating and to give us waiter service as in the past. This meant that we did not have to struggle queuing up, waiting quite a long time, and having to carry our own food to our tables.
They are SO helpful at High Legh. The food is nice, the shopping outlet is interesting, and it's hard to leave without buying a plant or two. They have a couple of nice little clothing sections. One is being developed into a larger shop to include a new Pavers shoe area. I bought two new Hebes - which I didn't really need!
Viceroy Indian Restaurant, Bollington - Sunday 27th February
We had a beautiful day with sun and blue skies for the 25 members and family who enjoyed an Indian meal at the Viceroy in Bollington. It was great that Roger Snelling could attend with his daughter Heather, who was up visiting for a few days and it was good to see him looking well. We sang a belated Happy Birthday to him too!
It is probably fair to say that no one left hungry! Once the pappadams and chutney trays arrived they were soon devoured and then followed by a mixed starter of onion bhaji, sheek kebab, chicken tikka and salad. Everyone was able to select their choice of main course, served with pilau rice and nan bread. Those members who chose to, then had Ice cream to end the meal, finishing up with tea of coffee.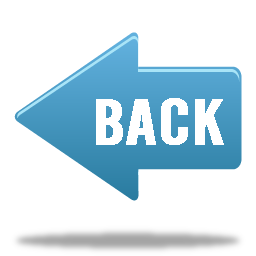 to Events Page

Reports on Events in 2022
Reports on Events in 2021 &nbsp&nbsp&nbsp&nbsp Reports on Events in 2020 &nbsp&nbsp&nbsp&nbsp Reports on Events in 2019
Reports on Events in 2018 &nbsp&nbsp&nbsp&nbsp Reports on Events in 2017 &nbsp&nbsp&nbsp&nbsp Reports on Events in 2016