Macclesfield and District Young Stroke Society
News & Events
News
Click here to view our latest newsletter
Events happening soon!

Llandudno Coach Trip - Thursday 29 August
We will be leaving from the Flower Pot. Time and more details will be shared at this month's Flower Pot meeting when we will give out information about buggy hire. Please note that it will be up to the individual to personally hire a buggy.

National Arboretum Coach Trip - Saturday 21 September
Monica and Kay, our social organisers, will need to have definite numbers for this trip. Although the August meeting would be a good time to let them know if you will be going, as this isn't until late September it will be possible to confirm later. The coach will leave the Flower Pot car park on Saturday, 21 September at 9.00 am.

AGM Talk - Monday 28th October
You will recall that Keith had planned to present to the group at the AGM meeting, but we ran over. Keith is a brilliant and amusing speaker. This a free afternoon event, and we will meet from 1.00 p.m. with a buffet lunch served after the talk. Please come along to show your support.
Chatsworth Coach Trip - Tuseday 26 November
We have already booked this as Chatsworth is so popular for the Christmas market, but Monica needs to tell them how many of us will be going. If you were not at the June meeting so didn't give your name, please let either Monica or Kay know as soon as possible if you would like to join us and then you can be added to the list.

Christmas Lunch - Monday 16th December
It will be held at the Davenport Golf Club. More news later!
Reports on Past Events

Rudyard Hotel Lunch - 18th July 2019 - by Gill Mosley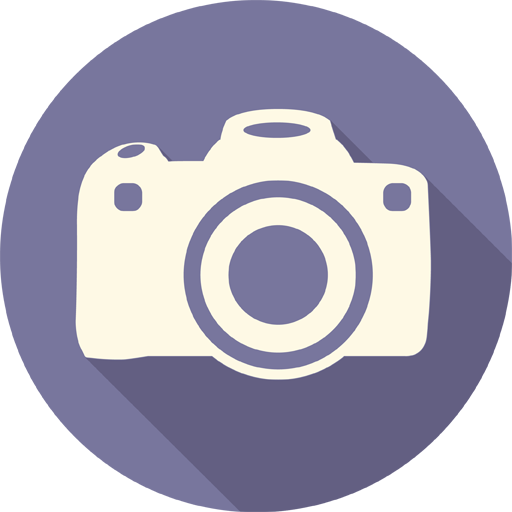 21 MADYSS members and guests met at the Rudyard Hotel for luncheon. The meals and drinks were ordered and consumed with laughter and friendship. Afterwards some of the diners went for walks around the lake or sat down at the lakeside tables to enjoy ice creams, the fresh air and chat.
Chester Zoo Coach Trip - 27th June 2019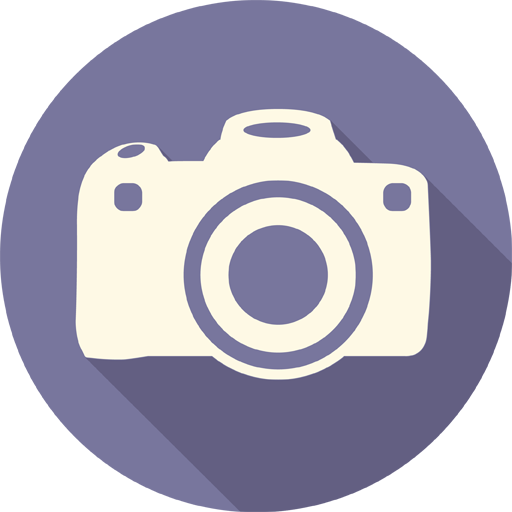 Originally 26 members and friends had booked for the outing, but unfortunately illness, injury or other commitments meant that only 19 of us went to the zoo in the end. We had one of the warmest and sunniest days so far this year, which meant that many of the animals chose to stay hidden away in the shade or in the cool of their indoor enclosures, out of the view of prying eyes!
Once Kay and Monica had sorted out tickets and arranged for delivery of the scooters hired from the zoo to the coach park, we went our separate ways within the zoo itself. Certainly, those individuals who had hired scooters were able to cover many of the zoos different areas more easily and comfortably. We were rewarded with sights of the tiger, flamingoes, Humboldt penguins and Rothschild's giraffe to name a few.
A huge thank you goes to Kay and Monica for organising the trip, for arranging the lovely brand new coach from Belle Vue coaches and for the hire of the zoo scooters, which were much needed by many to explore the vast acreage of the zoo. Oh, and a special mention for NOT performing a rain dance!
Afternoon Tea at Gawsworth - 22nd June 2019 - by Ike Karnon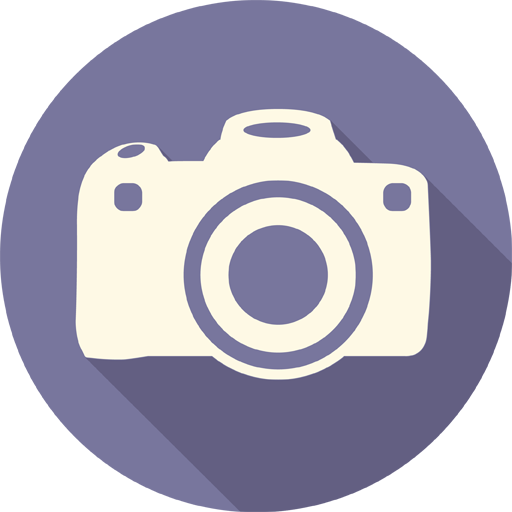 On a lovely sunny afternoon, Diane and some of our ladies arranged a wonderful Afternoon Tea and Bring and Buy Fair at the Methodist Church Hall in Gawsworth. The most outstanding feature was the superb offering of freshly baked cakes, which were donated by our members, friends and some of the Gawsworth regulars. We are still enjoying them, never mind the calories!
There were lovely stalls such as books, jewellery and pottery, ladies' bags and scarves, bric-a-brac, beautiful Venetian masks kindly donated by Yvonne's sister, Sandra, and of course a raffle with a variety of prizes, which raised £88. In total the Fair raised £277. A generous contribution to MADYSS!
We were disappointed by the poor attendance. The glorious sunshine was probably one of the reasons, but it would have been good if more MADYSS members (excluding the helpers) were able to come along.
Thank you Diane for organising this successful event. Thank you also to the ladies who looked after the kitchen. You worked hard and looked after us very well. You managed to raise £56. Thanks to all the helpers: Jill, Thelma, Val, Monica and Ian, Sue, Kay Kennedy, Kay Evans, and Lesley. And thank you to all who contributed and attended.
Annual General Meeting - 13th May 2019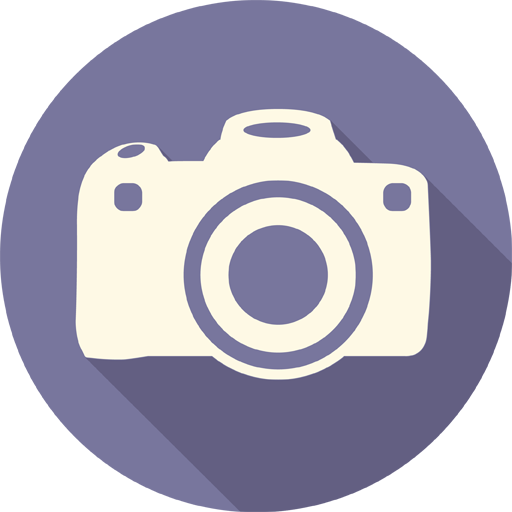 The meeting took place at Macclesfield Tennis Club on 13 May and was attended by 44 members. Only a brief summary of the meeting will be reported for the newsletter here, but official Minutes will be available later.
Two new Committee members were elected: Sue Stephenson as Membership Secretary and Diane Thomas as Fundraiser. Following a review of the year and the Treasurer's report, the members and Committee held extensive discussions about the proposed changes to the Constitution.
As the business meeting had extended far beyond the time planned, the invited speaker sensibly proposed to return to the group on another occasion to present to us. Ike thanked him for that offer, which we will take up at a future date.
After the meeting we were all ready for something to eat and eagerly tackled the buffet, which Kay Evans had kindly organised and picked up from Sainsbury's earlier that day.
Capriccio Concert - Sunday, 12th May 2019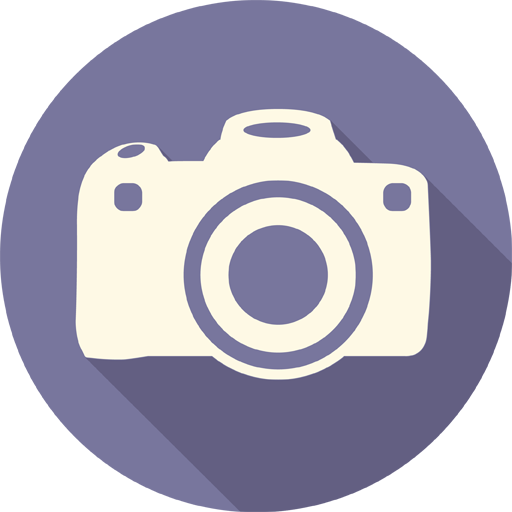 You will all be pleased to know that the Capriccio Concert raised a fantastic £1,755 on the day, and additional donations took the total amount to over £1,800. Quite superb. We must say a huge thank you to Judy Fleming for organising the event, even if it did give her a few grey hairs (!), and to MADYSS members who came along to help on the day.
A range of delicious cakes were baked and donated by Judy and Michael's daughter and daughter-in-law, and by three kind ladies who had no links to MADYSS whatsoever! Other members provided items for the two huge hampers that Thelma put together, sold tickets, and supported the concert in a variety of ways. Thank you everyone, the end result was well worth it.
High Legh Garden Centre - 2nd May 2019 - by Ike Karnon
It was local elections day. We were fed up with politics and politicians. So what better than to ignore them and spend the day at High Legh Garden Centre instead.
It was our second visit this year, which perhaps explains why there were only 12 of us present, but nevertheless it was a lovely day. Nice weather, except for one or two showers and a wonderful place to visit.
We met at noon only to find that Thelma and Jill had been shopping since 10.00 am, emptied all the shelves and appeared ready for a rest, so we all gathered in the café, which was quite busy for a mid-week lunch time. We had reserved tables and were very well looked after by the staff. We all enjoyed a hearty lunch, drinks, and delicious desserts. After coffee and a chat we went our separate ways to enjoy the vast shopping area. Somebody said that at High Legh you can find anything and everything you don't need. Perhaps so, but what a choice! If you are a keen gardener you will be planting for weeks after your visit.
It was nice to see Val there and also Ian who seemed to enjoy his day. Thank you both for coming. We all had an enjoyable day and left with empty wallets and full cars. Perhaps we will give it a miss for a while, but don't worry we will be back.
Games Night and Fish & Chips Supper - 23rd March 2019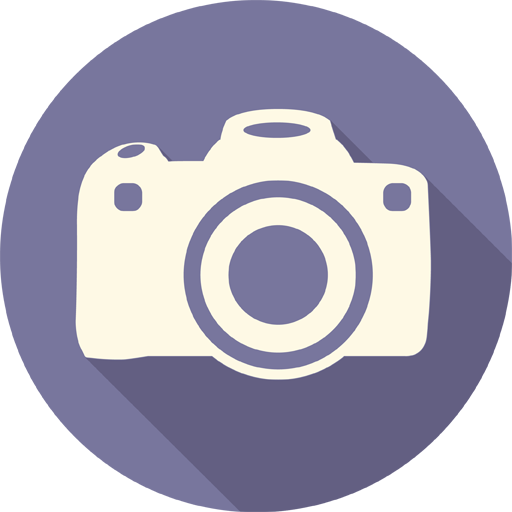 After last year's snow blizzard for the quiz night, it was a relief to get more spring-like weather on this occasion. Thirty-two MADYSS members and friends attended, eager to show off their quiz skills.
We were split into five teams then Tracey Higgins, who acted as John Humphrys for the evening, read out the questions that fell into the eight categories which she had put together: General Knowledge, Sport, TV, Geography, Films, In What Year, Music, and Pot Luck. We also had two bonus rounds of well-known faces and famous lines from films, which were on sheets of paper that each team could try and complete as we went along.
After four rounds we had a well-earned break, during which attendees eagerly devoured the fish and chips supper and refilled their glasses, ready for part two. On completing the final four rounds, the winning team ended up being the March Hares with 98 points, the winners by just one point!
In addition to the quiz, during the supper break three competitions of Roll the Coin were held. Contestants aimed to get a £1 coin nearest to a bottle of pink gin, gin and finally whisky. The winners of the respective bottles were Chris Willet, Michael Fleming and Chris Warrington, who is a friend of Michael and Judy Fleming.
Our sincere thanks and appreciation go to Tracey for the enormous amount of time and effort she put into developing and running the quiz.
Many thanks also to: Diane Thomas and Kay Evans for setting up and clearing the room; Thelma Farrell for organising and Gill Moseley for assisting her with the raffle; Monica Meah for supervising the Roll the Coin contests; and Roger Snelling and Kay for collecting the fish and chips.
Last but not least, thank you to the Tennis Club for letting us use the facilities, which were given to us free of charge, and to the volunteer bar staff, Jim Borggren and John and Judy Nixon. As well as enjoying a fun quiz night, we were able to raise £135 for MADYSS from the raffle and Roll a Coin competitions. Thank you everyone.
Chilli Banana - 24th February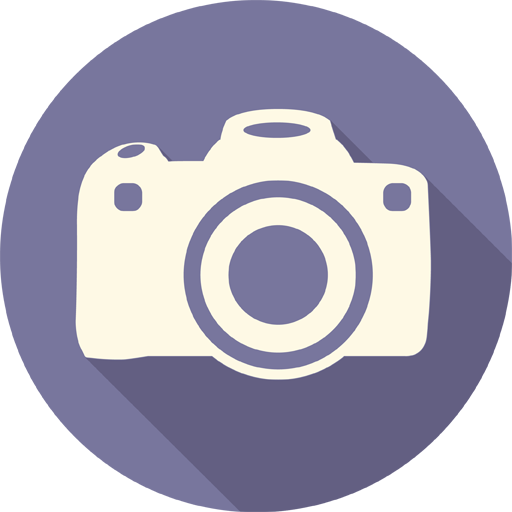 A warm, sunny and spring-like day greeted us for the annual Thai buffet lunch at the Chilli Banana in Macclesfield. Thirty-two diners, both members of MADYSS and their family members in some cases, sat down to consume the usual selection of Thai delights.
We began with tempura vegetables, chicken wings and various soups before moving on to the mains. Among these the selections included pad Thai, and prawn, chicken and beef Thai-style dishes to be served with fragrant or boiled rice; crispy noodles were also available. A selection of sorbets and ice cream flavours provided welcome and refreshing desserts to round off the lunch. The staff were efficient and attentive in dealing with our group. Our thanks go to Kay Evans for organising a pleasant social event.
Ten-pin Bowling - January - Report by Yvonne Smith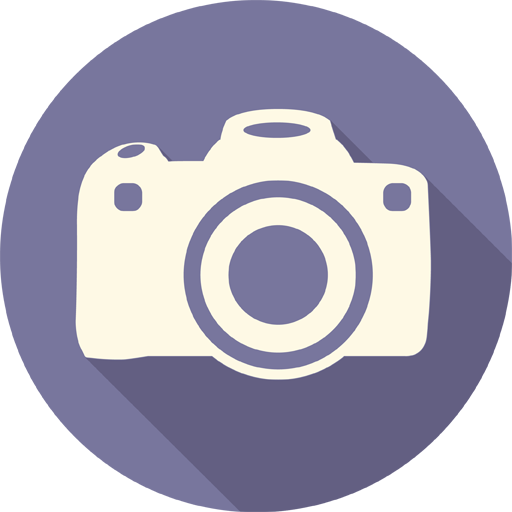 Eighteen members attended our trip to the Superbowl, Macclesfield on Thursday, 17 January for our annual tournament of ten-pin bowling. Those attending opted to play two games each, meaning we had to be at the Superbowl for 3.00pm, leaving enough time to allow us a good session before going on to the Flower Pot for a meal.
We split into three teams of five. Team 1 (Anne, Gary, John, Kay and Tracey) were the overall winners with a total score of 867, with Teams 2 and 3 coming close on their heels with scores of 855 and 842, respectively. The best individual score went to John, with Tracey second, Richard third and Gill in fourth place. Listening to the screams of laughter and encouragement, it was clear that everyone was having a good time.
After all the activity, we were ready for our meal and the Flower Pot did us proud. It was a very enjoyable afternoon and evening, hopefully to be repeated next year. Many thanks to Monica Meah and to Kay Evans for organising another great event.
CHRISTMAS MEAL - 14th December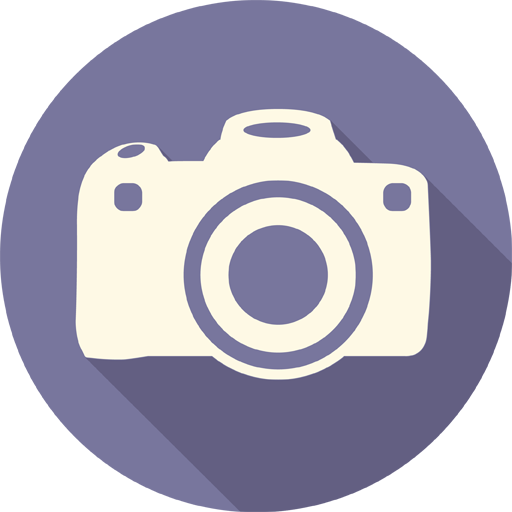 The Davenport Golf Club played host to us for the second year running, but fortunately this time the weather was much kinder. It was good to see that there was a large turnout of members with a total of 46 in attendance.
Tables seated eight people so there was plenty of opportunity to share the cracker jokes with other diners and chat between the courses. The waiting staff were pleasant and efficient in serving us too.
Each year Thelma Farrell has generously donated a Christmas hamper in memory of her husband Keith. The raffle held at the lunch for this splendid prize raised £179 for MADYSS, and although Val Bush's name was the first drawn out, she asked that it be redrawn and so the lucky winner on the second draw was Hilary Wheelock. We hope you enjoyed feasting on the goodies it contained Hilary!
Gawsworth Coffee Morning - 22th November
We had a very successful morning at the Gawsworth Methodist Church Hall on Thursday 22 November. Twenty-four members were present and this month MADYSS was the chosen charity; a total of £507 was raised for MADYSS.
A HUGE thank you to Thelma and the MADYSS ladies Yvonne, Margaret, Monica, Li , Sue, Chris, Jill, and Diane, together with all the others who worked very hard to ensure that the event was asuccess. Thank you to all of you who donated items and who came along to support the event. Without you it could not have been such a successful event. THANK YOU!
Trip to Cadbury World - 15th November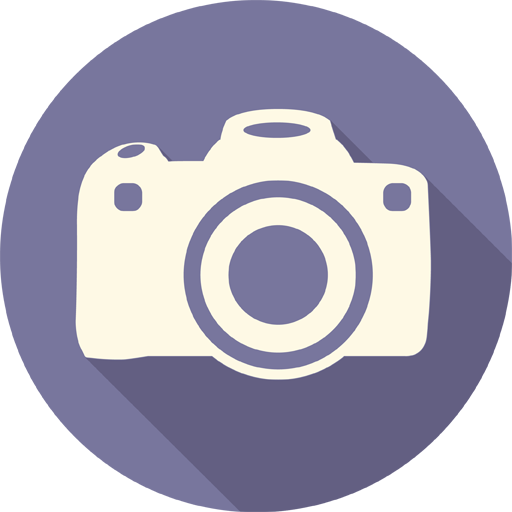 A lovely warm day with blue skies and sunshine meant that we could enjoy the autumn colours during our trouble-free journey down to Bournville and to Cadbury World. A total of 32 MADYSS members and friends had decided that a trip to chocolate heaven was a great idea and so it proved.
Our first part of the day comprised an heritage tour around Bournville on the coach, accompanied by a Cadbury guide. As an 18-year veteran of doing these tours, he was very informative on the buildings that we passed, the Cadbury's Quaker background and the lives of the workers.
Once back at the tour entrance, we were each given a Crunchie and bar of Cadbury's Milk before going through the first parts of the exhibition. These focused on how Europe was first introduced to the cocoa bean after Cortes' explorations of South America, and on his meeting the Aztec and Mayan civilisations who used cocoa to make a beverage from which today's hot chocolate eventually developed.
We continued to a seated area where we viewed a film showing how the Quaker John Cadbury and sons, Richard and George, set up the company in 1832 in Birmingham. The Cadburys realised that a happy workforce was a productive workforce and, true to their Quaker ethics, introduced a number of benefits that were unusual at the time: annual holiday, a pension scheme, and a day off each week for leisure and outdoor activities too in the Bournville village which the founders had built.
After viewing a demonstration of how chocolate was made (before modern machinery took over many of the processes), we proceeded back to the cafe for afternoon tea of sandwiches, scones, jam and clotted cream.
There was just time to take a stroll through the World's Biggest Cadbury Shop and stock up on a large variety of chocolate products before rejoining the coach. A huge thank you to Monica Meah and Kay Evans for organising a day out that was so 'sweetly' successful.
High Legh Garden Centre - 16th October

| | |
| --- | --- |
| We had a good time at High Legh Garden Centre. Fourteen people went and we were extremely well looked after during our lunch by very pleasant and attentive staff. We sat down at 12.00 noon and were so comfortable that it was 2.00 pm when we moved off to look around the Centre and do a little shopping. We'll definitely be going again next year. | |

MADYSS Holiday to the Isle of Wight - September - Report by Tina Yearsley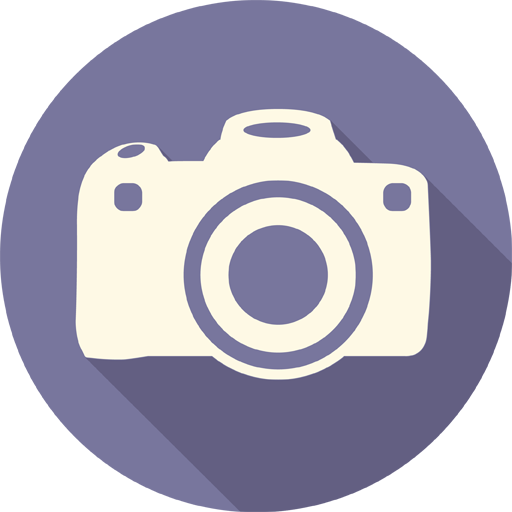 After a delicious breakfast of bacon butties we set off in the sunshine. We made great time to Portsmouth which gave us time to visit the Marie Rose (pub that is). We all settled into our rooms and got our bearings in the hotel, in time for our evening meal and the entertainment. We were blessed with beautiful weather all week, and got to see the Island at its best. As Gary and I had been to the Isle of Wight before we thought this prior knowledge would help organising the first day out. Not so, as we have never toured the Island by coach and found the restrictions of parking to be quite a challenge. Luckily our lovely driver Patrick was calm and relaxed, and we managed a few hours in the picturesque village of Shanklin. The hills were tricky to say the least, so it was hard going.
Once back on the coach we enjoyed a tour of the island, passing through Godshill, with its thatched cottages and tea rooms. More parking problems ensued as we moved onto Arreton Barns craft centre. It was lovely watching the glass blowing and enjoying ice creams in the sun while Gary enjoyed the vintage one armed bandits.
Day two was Osborne House, Queen Victoria's summer hideaway with private beach. Very regal it was too, enjoying an insight into the home of The Royal Family. The grounds were vast so we all split up to enjoy the day. There were buses to help transport us to the beach, Swiss Cottage, the museum and back to the house with its lavish gardens. The evening entertainment was 60s night, which lured many out onto the dance floor to shake a tail feather and do our Tina Turner impressions. You know who you are! Ha ha.
On Thursday it was a difficult decision for what to do as various choices were on offer. Some set off early on a boat trip, to rest and bask in the sun on board. Patrick drove us to Quarr Abbey then carried on to Cowes with the most adventurous group who ended up going mountaineering. Of course they didn't mean too, just more parking restrictions and a very steep hill. The less said the better.
Quarr Abbey was relaxing with beautiful gardens and lovely woodland walk. I achieved my ambition of finally spotting the elusive red squirrels, which made my year. Those who stayed behind at the hotel to rest ended up competing in self-inflicted tournaments. In this way they enjoyed some of the sports facilities on offer: table tennis, mini golf, boules, swimming, sunbathing and drinking.
We returned from our day out in time for me to join in with the final event, which turned out to be a rather inebriated race in and out of the ornamental box trees, over the hedges, and back to the Spanish gardens. All I can say is much hilarity ensued, and I may have evidence of Sue's attempt on my phone for a small fee! Needless to say everyone was exhausted by the end of the week.
Our final evening meal and the last night's entertainment saw considerably fewer of us on the dance floor! I would like to personally thank Don and Sylvia for keeping us entertained every night until the staff were desperate to go to bed. As perhaps our most adventurous holiday yet, Gary and I thoroughly enjoyed it. I would like to thank the MADYSS Committee and everyone involved who helped to organise such a fabulous trip.
Canal Boat Trip - 30th August
Treasure Hunt - 19th August - Report by Monica Meah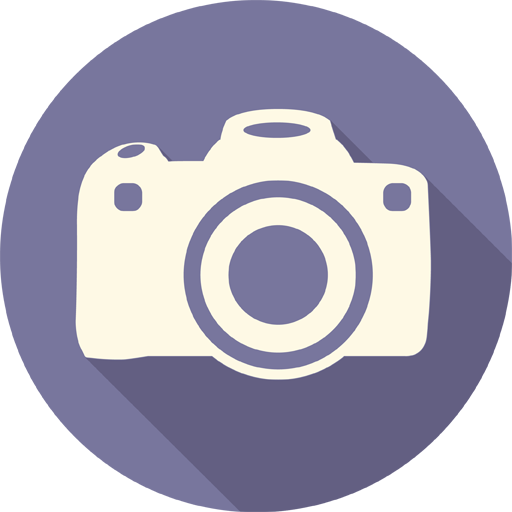 Ian and I, together with our family, enjoyed taking part in the Treasure Hunt on Sunday 19 August. We filled two cars. We all loved the adventure of exploring the 'unknown' (to us) Derbyshire countryside and looking for all the clues and answering (nearly) all the questions.
We liked parking up and exploring Longnor and Hartington – extensively! Filling in our answers we then headed back to the farm where we had started out from, looking forward to the BBQ. We were all ready for our food by this time.
Once back there, we savoured a feast and enjoyed each other's company. The results were announced – 'It is the taking part that counts'! Chocolate prizes were awarded to the deserved winners. The children drew the raffle tickets and prizes were received. It was a wonderful time of exploration, family, friendship and food. A special thanks to Steph and Kay Evans for organising it, and to Anthony and Sharon for hosting us at their magnificent farm at the foot of The Roaches.
Kay has informed MADYSS Matters that the hunt, a thoroughly enjoyable day, raised £163; other donations have take the total to £200. When the money raised from the Bollington concert that Steph organised is combined with the Treasure Hunt, the amount is £1,033. Fantastic news!.
Canal Boat Trip - 6th August - Report by Val and Allan Bush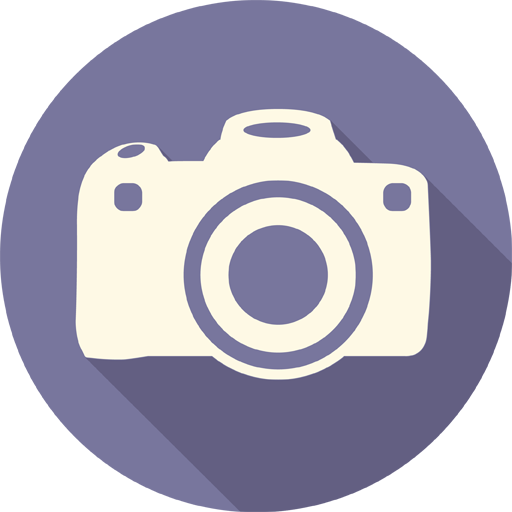 On Monday 6 August at 11.00 am, a total of 12 MADYSS members boarded the narrow boat 'Mary Sunley 2' at its mooring on the Macclesfield Canal in Higher Poynton. After we set off, we started to see some wildlife in addition to what we had brought with us. Ducks in abundance and the odd heron, but no crocodiles, alligators, sharks, whales or dolphins (next time perhaps?). We also passed a number of old mills, including the Goyt Mill on the edge of Marple golf course.
Regrettably, Gary Yearsley couldn't come with us as he'd nearly worked himself to death the previous week and needed a well-earned rest (poor old man!). However, Tina came along to keep everyone in line from the pointed end of the narrow boat.
After a gentle cruise of about two hours without an attack by pirates, we reached Marple where the Macclesfield Canal meets the Peak Forest Canal and where Monica and Liz hopped off to pick up pre-ordered fish, chips and mushy peas, which we ate after turning around to start our return journey to Higher Poynton, where we arrived at around 3.00 p.m. Everyone expressed their enjoyment of a wonderful afternoon in the peace and tranquillity of our green and pleasant county.
New Home for the Bench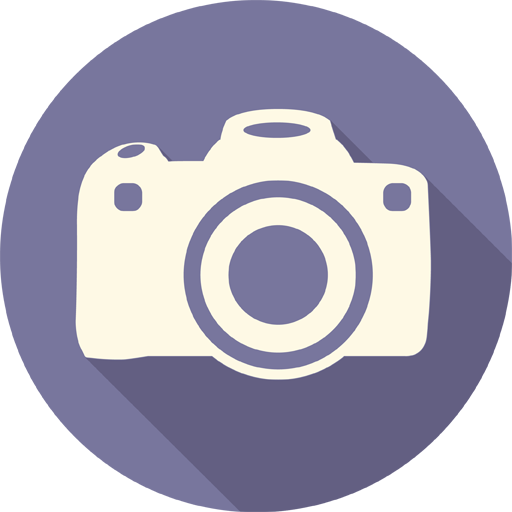 The MADYSS bench, given in memory of our founder John Evans, is now in its new location at the Flower Pot pub. The bench had been in the Stroke Ward garden at Macclesfield hospital but when the ward closed, Kay Evans took it home until it could be re-situated elsewhere.
You may recall from an old newsletter that assistance to renovate the bench had been requested. We are pleased to report that George Higginson has done a marvellous job in sanding down, varnishing and generally rejuvenating the bench. He has also made a small table to go with it (see photo). Never mind Bob the Builder, we have George the Joiner! Following the August Flower Pot meeting, the bench was officially welcomed to its new home by Kay.

Reports on Events in 2019 &nbsp&nbsp&nbsp&nbsp Reports on Events in 2018
Reports on Events in 2017 &nbsp&nbsp&nbsp&nbsp Reports on Events in 2016