Macclesfield and District Young Stroke Society
Reports on Events in 2017
Christmas Lunch, 15 December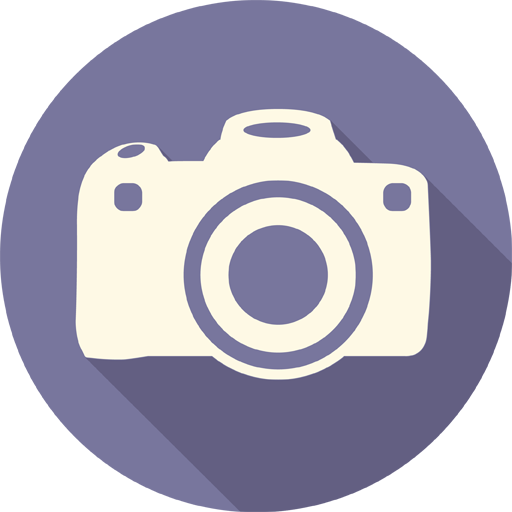 Thirty-nine members gathered on 15 December at this new location for our annual Christmas meal, and what a good meal and venue it was. We had a private room and sat at various tables which each seated a maximum of 8 people. The service and presentation of the food could not be faulted and most importantly, the food itself was delicious!
Pulling crackers to start with helped us get in the festive mood and telling the usual awful cracker jokes added to the Christmas spirit. While the diners at the writer's table mostly had the traditional turkey, fish and beef Bourguignon were among other mains chosen.
Lady Luck was smiling on Liz Leech whose raffle number meant she won the well-stocked hamper; she will pass it on to charity. Thelma Farrell clearly had been amassing its contents for some time and her efforts are appreciated. Special thanks must go to Monica Meah for her excellent work in arranging the event. It all went very smoothly and was certainly a job well done! Thank you Monica.
Bents Garden Centre, 23 November
Our trip to Bents near Warrington on Thursday, 23 November was "interesting", which is another way of saying difficult at times and our English late autumn weather added to our woes; it was bitterly cold, windy and wet. We had problems before we set off as the lift for wheelchairs onto the coach had an intermittent fault, which was corrected when the driver moved the coach to a more level spot and we all breathed a sigh of relief when we were finally underway. Fortunately, the journey was fault free and only took about an hour until we faced the icy blast transferring from the coach inside Bents.
Those of us who expected a garden centre to have a variety of plants may have been a little disappointed by their absence as pretty much the whole store was devoted to Christmas, with synthetic Christmas trees, decorations, cuddly santas, dwarves and snowmen; but having said that, Val managed to find some very pretty red cyclamen.
Besides a big cafeteria, there was a tapas bar that served indifferent tapas but nice wine. Then it was time to brave the weather and set off with our purchases to a replacement coach, only to find the wheelchair lift on that one didn't work either! The driver phoned through to the depot to have another coach sent out for us. Most of us went back inside to keep warm.
When the new coach arrived we all quickly climbed aboard amidst cheers, applause and much relieved laughter. So we set off and reached the Flower Pot at about 6.30 pm. Overall, despite the mechanical mishaps and dreadful weather it had been a good day because of the good company. Hopefully we can do something similar again with a company that keeps its coaches better maintained. Ike will take the matter up with Bostocks Coaches.
Gawsworth Fundraiser, 26th October
At the end of October, MADYSS once again held a Coffee Morning at the Gawsworth Methodist Church Hall. The group made a profit of £569 but disappointingly only 22 members attended, and most of these were either helpers or stall holders.
The bottle tombola was a big hit but we ran out of bottles very quickly so could have done with more. A huge thanks must go to Thelma and her team for creating so many beautiful Christmas items. Your hard work and efforts are much appreciated.
Sangam Restaurant, 22nd October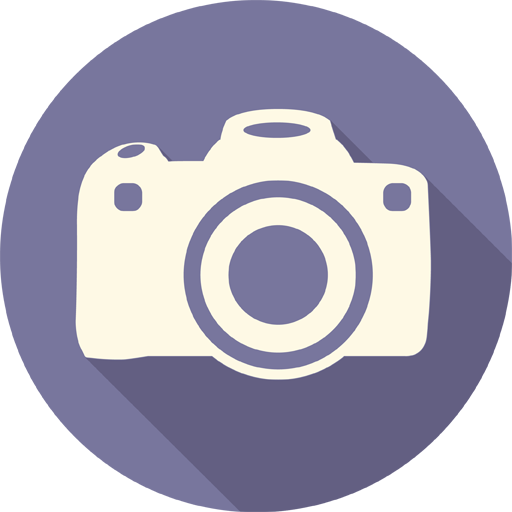 Twenty-one of us, including members of Yvonne Smith's family who were visiting from Italy, had an Indian meal at the Sangam restaurant on Sunday 22 October. It made a change from the Sunday roast dinner that many no doubt usually tuck into.
With a wide range of starters and main courses from which to choose, attendees certainly kept the patient staff members on their toes as we made our selections. The meal proved excellent value at £10.00 each, which MADYSS had kindly subsidised. The wet and windy weather that had marred our journeys there fortunately disappeared by the time we left after a pleasant lunch.
Dunham Massey, 19th September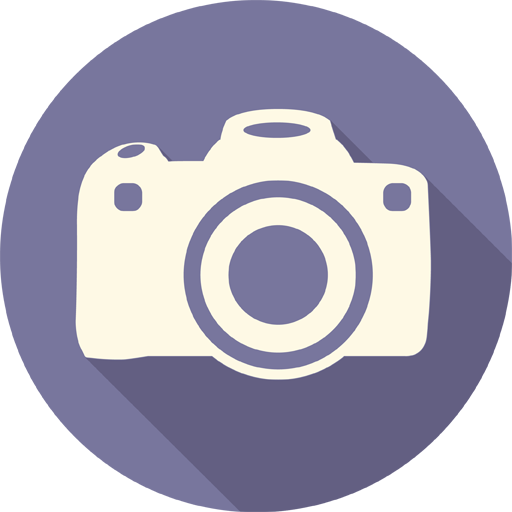 Nine MADYSS members travelled to the National Trust's property Dunham Massey on a wonderful sunny day to visit the beautiful Georgian house, gardens and deer park. We met at noon in the café situated at the Visitor Centre before starting our tour. All areas of the Visitor Centre are accessible to everyone so it was a perfect venue. After a cup of coffee we went off in small groups. Some visited both the house and gardens whilst Afterwards we went to the Stables Restaurant for a late lunch before making our way back to the Visitor Centre to spend some time browsing around the well stocked gift and plant shops. Thank you Monica for arranging another very successful day.
Lunch at The Rudyard Hotel, 22nd August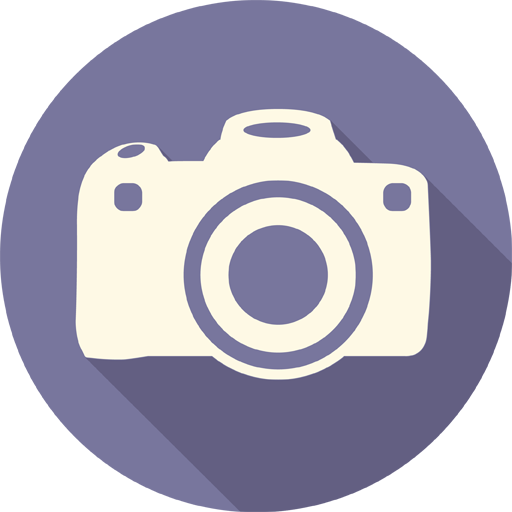 A group of 20 members visited Rudyard Lake for a carvery lunch at the Rudyard Hotel. We had one area of the hotel dining room designated for ourselves where we congregated at tables seating four. The carvery lunch was good value at £6.50 each and several members also chose desserts to complete their meals.
Quiz Night at The Poachers, 13th August
Ike thanked those members who went along to the Quiz Night at The Poachers, Bollington on the second Sunday in August. The evening raised £202.06 for MADYSS. This is likely to become an annual event with the 2018 date already booked! Next year it will take place on 18 September.
Coach trip to Llandudno, 13th July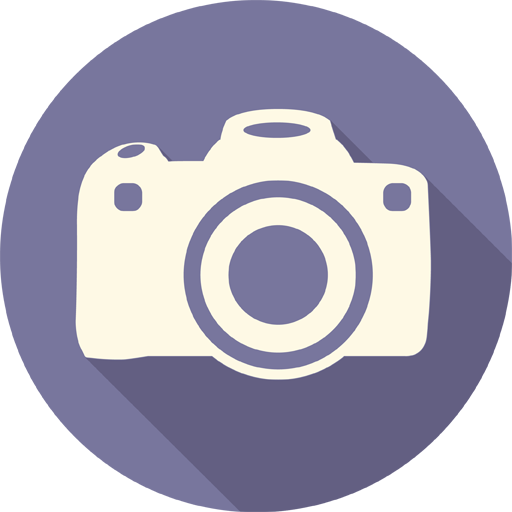 Twenty members and friends went on the trip to Llandudno. The weather was perfect with 'wall to wall' sunshine for the whole day. The coach dropped and picked up from Mostyn Broadway coach station, which is very close to the promenade so it was accessible for all. The first stop for most members was a visit to Forte's Coffee and Ice Cream Parlour on Mostyn Street where there were a number of tables and chairs outside for people to sit in the sunshine whilst enjoying a drink and snack.
Members were then free to spend the day as they wished, some took the tram up The Great Orme, others took a boat trip, and some walked along the promenade and enjoyed meandering down the side streets to the many cafes and restaurants. After a very enjoyable and fulfilling day, we boarded the coach for the return journey to Macclesfield where we made very good time, arriving back at the Flower Pot at around 7.15 pm.
Fundraiser at Gawsworth Methodist Hall's Coffee Morning, 29th June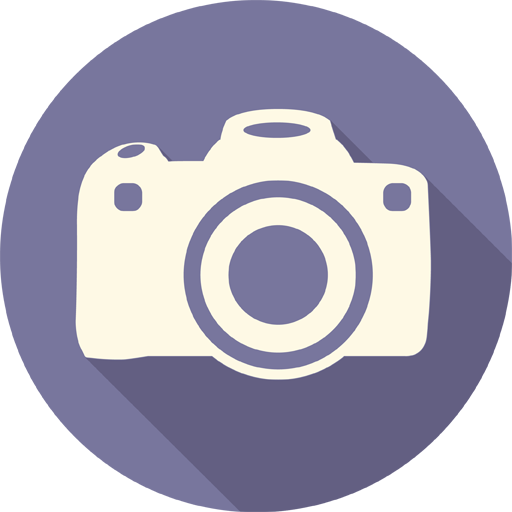 The coffee morning that took place on Thursday 29 June at Gawsworth Methodist Church Hall was a great success. We raised the magnificent total of £442, which included £109 from the bottle tombola, £61 for selling raffle tickets for the St Helen's World of Glass, and £91 from tea, coffee and cake sales. Our stall also had bric-a-brac, craft items, and cards available. Despite the inclement weather (or perhaps because of it!) lots of people attended.
Thank you to everyone who donated goods for the stall and for the bottle tombola and thank you also to all those who came along on the day. The MADYSS coffee morning team, together with their family members who worked so hard, deserve a special thank you. Our appreciation must also go to Gawsworth Methodist Church for the use of their lovely hall, and for their help and support.
Coach trip to Chester, 20th June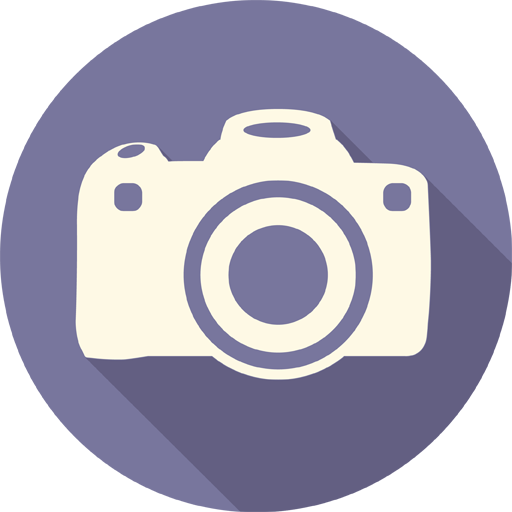 Nineteen members went on the Chester coach trip which took place on a lovely sunny day. While four MADYSS members chose to go shopping in the city, the remainder decided to take a two-hour cruise along the river Dee. The boat trip was followed by lunch in a delightful restaurant by the river. A lovely pleasant day that was enjoyed by all participants.
Annual General Meeting, May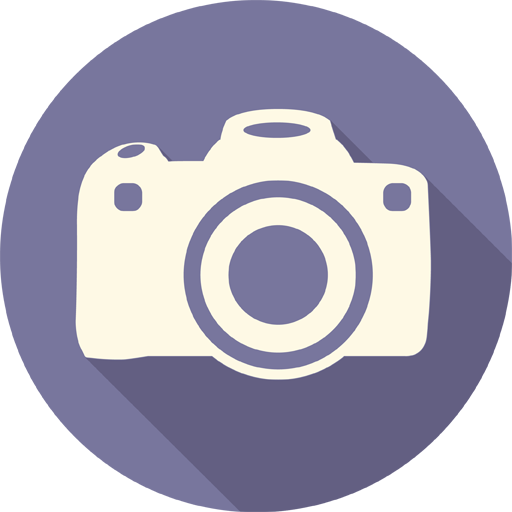 Thirty-eight members attended the AGM this year which was held at Macclesfield Tennis Club on Monday, 8 May. As Chairman, Ike welcomed everyone and after the minutes of the 2016 AGM were accepted, he then gave a review of the last year's activities and events. Among these were days out at Shugborough, St Helens World of Glass, two canal boat trips, and meals at the Chilli Banana, the Tytherington Club, and Fina.
Thelma then presented the Treasurer's Report, which showed that we were in a suitably healthy position with £11,132.84. MADYSS had also received donations of £3,000 last year, mainly comprising the proceeds from the bungee jump that Glenn Farrell undertook, the Christmas Hamper raffle, and sales of Sheila Blamire's MADYSS calendar. Two generous donations from Kay Kennedy and Liz Leech were also received; they very kindly donated to MADYSS the entire collections from the funerals in memory of Colin and Desmond.
Ike warmly thanked Chris Willett for her many years of service as the Membership Secretary and presented her with a bouquet of flowers and John Lewis gift vouchers. Yvonne Smith was then voted on to the Committee as our new Membership Secretary. Gill Moseley has kindly agreed to act as Yvonne's assistant when required.
Once the business part of the meeting was concluded, we enjoyed a presentation on Roberts Bakery by Keith Burkett. It was interesting to hear how much the bakery has changed and expanded since it first began in Northwich in 1887, but it is still a family business that is managed and run by the current generation of the Roberts.
Keith presented a number of excellent slides, ranging from those showing the days when deliveries were made using a horse and cart to one showing the current huge lorries that can each take 12,000 bakery goods all over the North of England, the Midlands, Wales, and Scotland.
The World of Glass, Warrington, March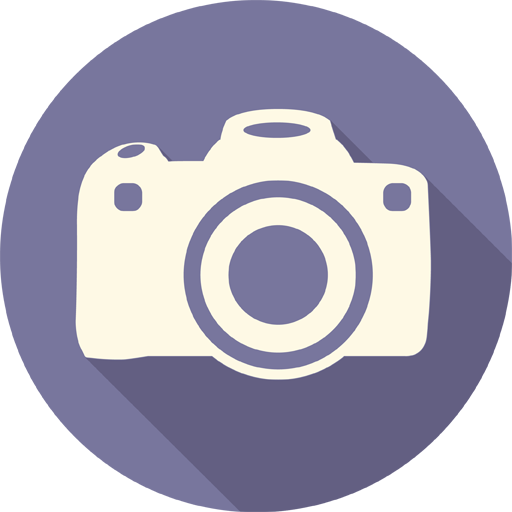 We had a splendid day at The World of Glass last Thursday and participated in many and varied fascinating activities. On arrival, we were greeted with tea or coffee and some delicious biscuits to fortify us for the day ahead. When we were suitably refreshed, we then watched a 20-minute film focusing on the history of glass through the centuries. The film informed us that glass was first invented by the Romans in the first century B.C. and reminded us of the many uses of glass to the present day, and its potential for the future.
After the film, we were able to watch a glassblowing demonstration, which provided to be both educational and quite a spectacle. The heating chamber used during the glass-blowing process evidently has a temperature of 1200 degrees!
Quiz Night and Fish & Chip Supper, Macclesfield, March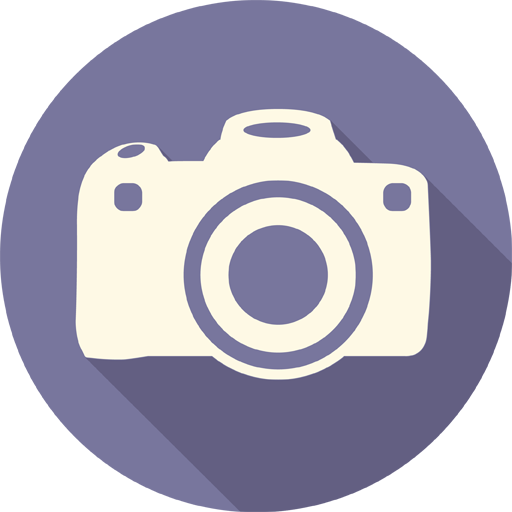 Thirty-six members and friends came along to the Quiz Night on Saturday 19 March. The teams were made up of tables of seven individuals who were divided up before the start by a numbering system. In theory this ensured brains were equally shared among the teams! Our quiz master, Chris Willett, then delivered a range of quiz questions to test our general knowledge. Topics included TV programmes, geography, and the natural world. A three-team tiebreak question saw 'The Onesies' emerge as triumphant quiz champions, the team comprising of Thelma, Di, Richard, Peter, Sheila, Tracy and Monica.
Two competitions of Roll a Coin proved that Sue Stephenson and Sam Lakin each had a good aim, resulting in their getting nearest to the bottle of whisky. The said whisky bottles (full, it should be noted!) were the two prizes that our talented coin rollers took home with them. The competition raised £88.00.
Monica Meah and Roger Snelling disappeared to collect the fish and chip suppers, which were accompanied by mushy peas and curry sauce if desired and much enjoyed by attendees.
A big thank you must go to Monica for organising the evening, to Chris as quiz master who ably dealt with the barracking from the teams, and to Roger for accompanying Monica to get the fish and chip order.
We mustn't forget to thank the Tennis Club for allowing us to hold the function, and thanks to the bar staff, Jim, Judy and John who kept us in drinks for the night.
Report on Chilli Banana Outing, Macclesfield, February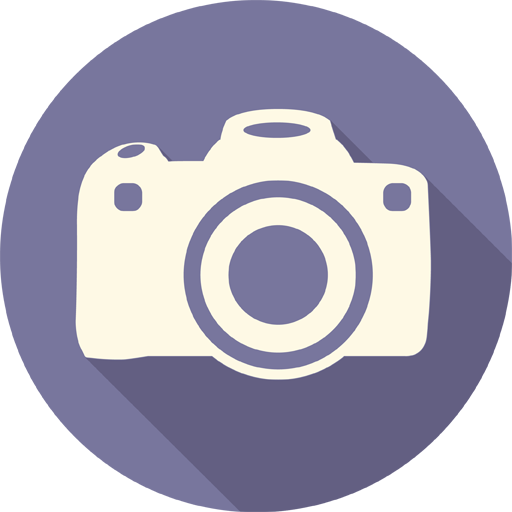 Twenty-nine MADYSS members attended for the Sunday lunch Thai buffet that we've enjoyed here for several years now. We had our usual reserved area on the ground floor, which made access to the buffet itself very convenient.
After selecting from an array of starters that included hot and sour soup, tempura vegetables, Thai fish cakes, chicken wings, spring rolls, and satay chicken, members then eagerly followed these up with choosing from an assortment of main dishes. These comprised, among others, of delicious prawns, sweet and sour pork, and beef or vegetable stir fry, which could be accompanied by noodles, pilau or boiled rice, or all three!
Our meal was punctuated by plenty of social chat before difficult decisions between various ice cream flavours or sorbets had to be made. It was great to see that a few of our newer members came along, and that Ramalya Bakaaya, whose circumstances have prevented her attendance at many events, was able to join us.
Bowling at Lyme Green & Brocklehurst Arms Meal, January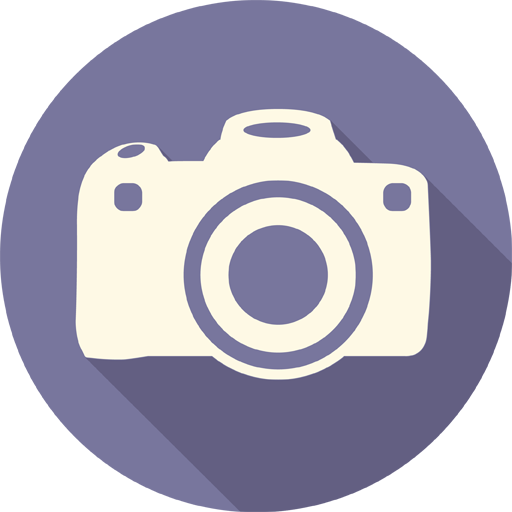 An enjoyable afternoon was had when 14 members played 10-pin bowling at the Lyme Green bowling alley. The winner was Alan Stansfield with Chris WIllett taking second place and Sue Stephenson third. The bowling was followed by a visit to the Brocklehurst Arms, Tytherington where 15 people gathered to enjoy a meal together.
---
Stroke Assembly 30–31 May 2017, Crewe Hall, Crewe - Report by Ike Karnon
More than 150 delegates attended the Assembly, including five representatives from MADYSS (Thelma, Monica Liz, Julie and Ike). The venue was excellent and the Stroke Assembly was most informative and interesting.
The stories of some stroke survivors were both touching and amazing. The courage and determination of these people have to be admired. One member who suffers from aphasia made a speech that required a lot of effort. It was very touching. Another who could hardly walk gave a wonderful talk and has certainly not lost his sense of humour!
The Stroke Association (SA) supports a great number of research projects at several UK universities. Some of these may not be finished in time to benefit our current members, but they will make life after stroke a lot easier for future generations.
The SA is also fighting very hard to stop the present postcode lottery with regard to care facilities and rehabilitation for stroke survivors. A lot of effort is invested in this topic. Your support is required now. If you go online to: www.stroke.org.uk/GE17Action and then click as directed, a letter will automatically go to your MP to urge him/her to take immediate action to support us. And thank you everybody for supporting me.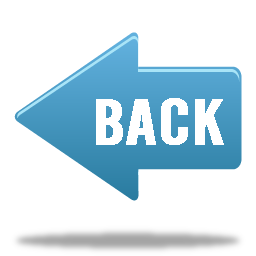 to Events Page

Reports on Events in 2023 &nbsp&nbsp&nbsp&nbsp Reports on Events in 2022
Reports on Events in 2021 &nbsp&nbsp&nbsp&nbsp Reports on Events in 2020 &nbsp&nbsp&nbsp&nbsp Reports on Events in 2019
Reports on Events in 2018 &nbsp&nbsp&nbsp&nbsp Reports on Events in 2017 &nbsp&nbsp&nbsp&nbsp Reports on Events in 2016