Macclesfield and District Young Stroke Society
Reports on Events in 2018
CHRISTMAS MEAL - 14th December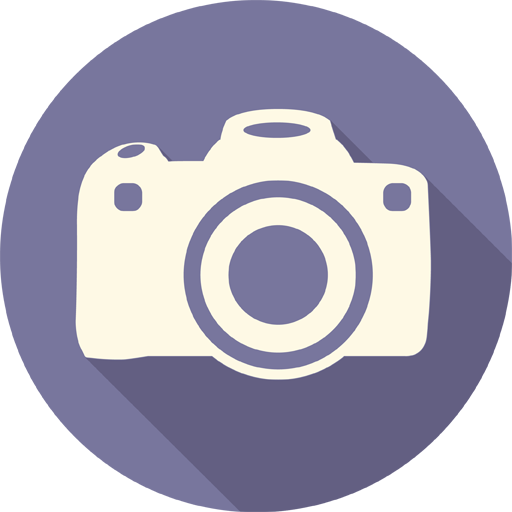 The Davenport Golf Club played host to us for the second year running, but fortunately this time the weather was much kinder. It was good to see that there was a large turnout of members with a total of 46 in attendance.
Tables seated eight people so there was plenty of opportunity to share the cracker jokes with other diners and chat between the courses. The waiting staff were pleasant and efficient in serving us too.
Each year Thelma Farrell has generously donated a Christmas hamper in memory of her husband Keith. The raffle held at the lunch for this splendid prize raised £179 for MADYSS, and although Val Bush's name was the first drawn out, she asked that it be redrawn and so the lucky winner on the second draw was Hilary Wheelock. We hope you enjoyed feasting on the goodies it contained Hilary!
Gawsworth Coffee Morning - 22th November
We had a very successful morning at the Gawsworth Methodist Church Hall on Thursday 22 November. Twenty-four members were present and this month MADYSS was the chosen charity; a total of £507 was raised for MADYSS.
A HUGE thank you to Thelma and the MADYSS ladies Yvonne, Margaret, Monica, Li , Sue, Chris, Jill, and Diane, together with all the others who worked very hard to ensure that the event was asuccess. Thank you to all of you who donated items and who came along to support the event. Without you it could not have been such a successful event. THANK YOU!
Trip to Cadbury World - 15th November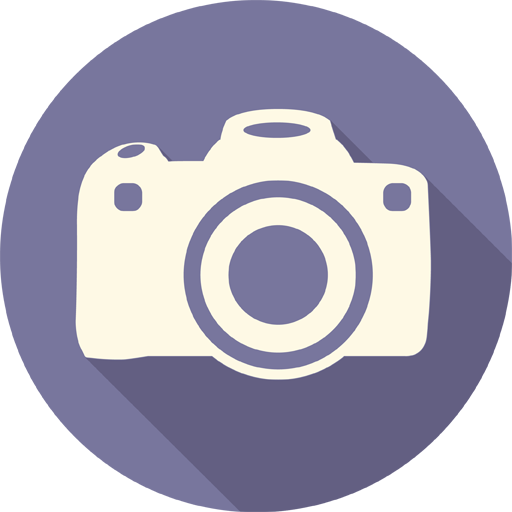 A lovely warm day with blue skies and sunshine meant that we could enjoy the autumn colours during our trouble-free journey down to Bournville and to Cadbury World. A total of 32 MADYSS members and friends had decided that a trip to chocolate heaven was a great idea and so it proved.
Our first part of the day comprised an heritage tour around Bournville on the coach, accompanied by a Cadbury guide. As an 18-year veteran of doing these tours, he was very informative on the buildings that we passed, the Cadbury's Quaker background and the lives of the workers.
Once back at the tour entrance, we were each given a Crunchie and bar of Cadbury's Milk before going through the first parts of the exhibition. These focused on how Europe was first introduced to the cocoa bean after Cortes' explorations of South America, and on his meeting the Aztec and Mayan civilisations who used cocoa to make a beverage from which today's hot chocolate eventually developed.
We continued to a seated area where we viewed a film showing how the Quaker John Cadbury and sons, Richard and George, set up the company in 1832 in Birmingham. The Cadburys realised that a happy workforce was a productive workforce and, true to their Quaker ethics, introduced a number of benefits that were unusual at the time: annual holiday, a pension scheme, and a day off each week for leisure and outdoor activities too in the Bournville village which the founders had built.
After viewing a demonstration of how chocolate was made (before modern machinery took over many of the processes), we proceeded back to the cafe for afternoon tea of sandwiches, scones, jam and clotted cream.
There was just time to take a stroll through the World's Biggest Cadbury Shop and stock up on a large variety of chocolate products before rejoining the coach. A huge thank you to Monica Meah and Kay Evans for organising a day out that was so 'sweetly' successful.
High Legh Garden Centre - 16th October

| | |
| --- | --- |
| We had a good time at High Legh Garden Centre. Fourteen people went and we were extremely well looked after during our lunch by very pleasant and attentive staff. We sat down at 12.00 noon and were so comfortable that it was 2.00 pm when we moved off to look around the Centre and do a little shopping. We'll definitely be going again next year. | |
MADYSS Holiday to the Isle of Wight - September - Report by Tina Yearsley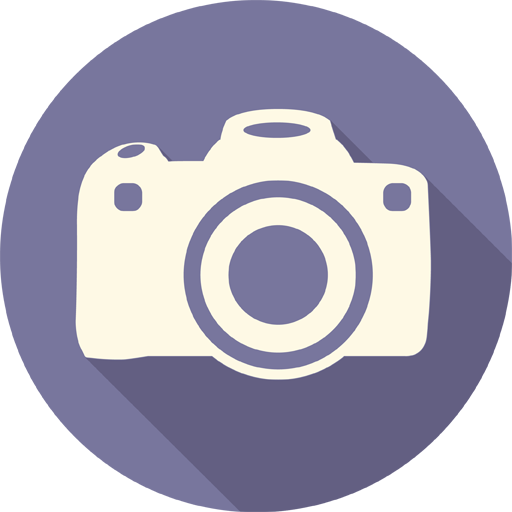 After a delicious breakfast of bacon butties we set off in the sunshine. We made great time to Portsmouth which gave us time to visit the Marie Rose (pub that is). We all settled into our rooms and got our bearings in the hotel, in time for our evening meal and the entertainment. We were blessed with beautiful weather all week, and got to see the Island at its best. As Gary and I had been to the Isle of Wight before we thought this prior knowledge would help organising the first day out. Not so, as we have never toured the Island by coach and found the restrictions of parking to be quite a challenge. Luckily our lovely driver Patrick was calm and relaxed, and we managed a few hours in the picturesque village of Shanklin. The hills were tricky to say the least, so it was hard going.
Once back on the coach we enjoyed a tour of the island, passing through Godshill, with its thatched cottages and tea rooms. More parking problems ensued as we moved onto Arreton Barns craft centre. It was lovely watching the glass blowing and enjoying ice creams in the sun while Gary enjoyed the vintage one armed bandits.
Day two was Osborne House, Queen Victoria's summer hideaway with private beach. Very regal it was too, enjoying an insight into the home of The Royal Family. The grounds were vast so we all split up to enjoy the day. There were buses to help transport us to the beach, Swiss Cottage, the museum and back to the house with its lavish gardens. The evening entertainment was 60s night, which lured many out onto the dance floor to shake a tail feather and do our Tina Turner impressions. You know who you are! Ha ha.
On Thursday it was a difficult decision for what to do as various choices were on offer. Some set off early on a boat trip, to rest and bask in the sun on board. Patrick drove us to Quarr Abbey then carried on to Cowes with the most adventurous group who ended up going mountaineering. Of course they didn't mean too, just more parking restrictions and a very steep hill. The less said the better.
Quarr Abbey was relaxing with beautiful gardens and lovely woodland walk. I achieved my ambition of finally spotting the elusive red squirrels, which made my year. Those who stayed behind at the hotel to rest ended up competing in self-inflicted tournaments. In this way they enjoyed some of the sports facilities on offer: table tennis, mini golf, boules, swimming, sunbathing and drinking.
We returned from our day out in time for me to join in with the final event, which turned out to be a rather inebriated race in and out of the ornamental box trees, over the hedges, and back to the Spanish gardens. All I can say is much hilarity ensued, and I may have evidence of Sue's attempt on my phone for a small fee! Needless to say everyone was exhausted by the end of the week.
Our final evening meal and the last night's entertainment saw considerably fewer of us on the dance floor! I would like to personally thank Don and Sylvia for keeping us entertained every night until the staff were desperate to go to bed. As perhaps our most adventurous holiday yet, Gary and I thoroughly enjoyed it. I would like to thank the MADYSS Committee and everyone involved who helped to organise such a fabulous trip.
Canal Boat Trip - 30th August
Treasure Hunt - 19th August - Report by Monica Meah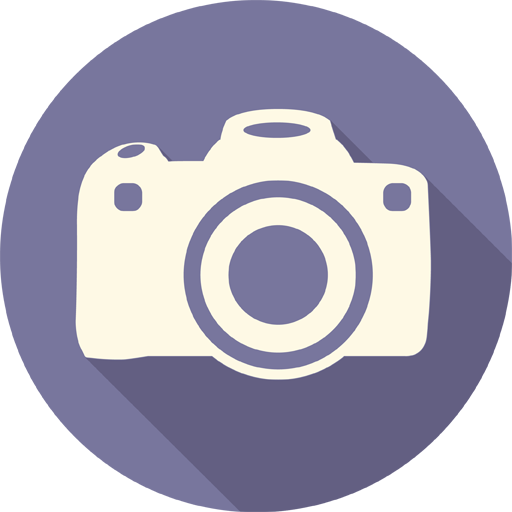 Ian and I, together with our family, enjoyed taking part in the Treasure Hunt on Sunday 19 August. We filled two cars. We all loved the adventure of exploring the 'unknown' (to us) Derbyshire countryside and looking for all the clues and answering (nearly) all the questions.
We liked parking up and exploring Longnor and Hartington – extensively! Filling in our answers we then headed back to the farm where we had started out from, looking forward to the BBQ. We were all ready for our food by this time.
Once back there, we savoured a feast and enjoyed each other's company. The results were announced – 'It is the taking part that counts'! Chocolate prizes were awarded to the deserved winners. The children drew the raffle tickets and prizes were received. It was a wonderful time of exploration, family, friendship and food. A special thanks to Steph and Kay Evans for organising it, and to Anthony and Sharon for hosting us at their magnificent farm at the foot of The Roaches.
Kay has informed MADYSS Matters that the hunt, a thoroughly enjoyable day, raised £163; other donations have take the total to £200. When the money raised from the Bollington concert that Steph organised is combined with the Treasure Hunt, the amount is £1,033. Fantastic news!.
Canal Boat Trip - 6th August - Report by Val and Allan Bush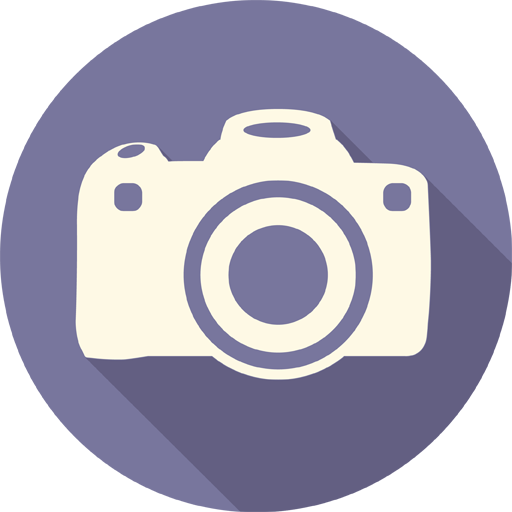 On Monday 6 August at 11.00 am, a total of 12 MADYSS members boarded the narrow boat 'Mary Sunley 2' at its mooring on the Macclesfield Canal in Higher Poynton. After we set off, we started to see some wildlife in addition to what we had brought with us. Ducks in abundance and the odd heron, but no crocodiles, alligators, sharks, whales or dolphins (next time perhaps?). We also passed a number of old mills, including the Goyt Mill on the edge of Marple golf course.
Regrettably, Gary Yearsley couldn't come with us as he'd nearly worked himself to death the previous week and needed a well-earned rest (poor old man!). However, Tina came along to keep everyone in line from the pointed end of the narrow boat.
After a gentle cruise of about two hours without an attack by pirates, we reached Marple where the Macclesfield Canal meets the Peak Forest Canal and where Monica and Liz hopped off to pick up pre-ordered fish, chips and mushy peas, which we ate after turning around to start our return journey to Higher Poynton, where we arrived at around 3.00 p.m. Everyone expressed their enjoyment of a wonderful afternoon in the peace and tranquillity of our green and pleasant county.
New Home for the Bench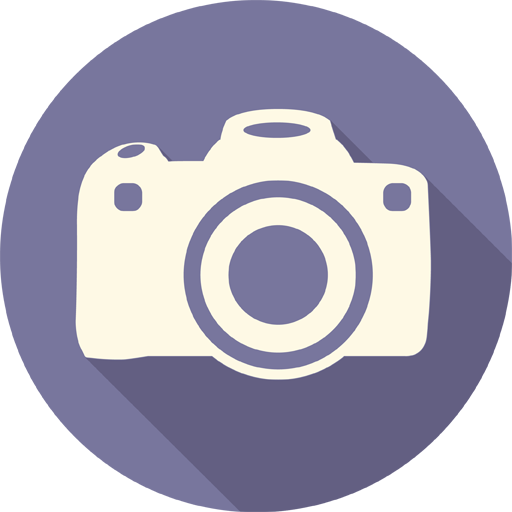 The MADYSS bench, given in memory of our founder John Evans, is now in its new location at the Flower Pot pub. The bench had been in the Stroke Ward garden at Macclesfield hospital but when the ward closed, Kay Evans took it home until it could be re-situated elsewhere.
You may recall from an old newsletter that assistance to renovate the bench had been requested. We are pleased to report that George Higginson has done a marvellous job in sanding down, varnishing and generally rejuvenating the bench. He has also made a small table to go with it (see photo). Never mind Bob the Builder, we have George the Joiner! Following the August Flower Pot meeting, the bench was officially welcomed to its new home by Kay.
Tittesworth Resevoir - 19 July - Report by Kay Evans

Ten members of MADYSS met at Tittesworth Water, Meerbrook where we were able to enjoy refreshments before a wander around the wellstocked Visitor Centre. Some of us then followed this with a gentle stroll in glorious sunshine.
It was my first trip to Tittesworth and I cannot fathom why! It's well planned with very pleasant, modern facilities, bright and airy, very accessible and has lovely grounds. It has good parking, a children's play area and a reasonably priced and interesting menu, which we had to forego as we were moving on for lunch.
This being a Water Sports Centre it was lovely to see and hear trainee canoeists having instructive fun. Although water levels were low there was a huge amount of space both for the canoes and for the water fowl.
The interesting sculpture (see photograph below) created by Jason Thomson in 2003 is called 'Earth Man' and is meant to represent the close connection between humans and nature. Although a strange sight on first encountering, when studied the meaning becomes clear.
Concert by Bollington Festival Players - 23rd June
It wass the 10th anniversary of Kay Evans' husband John's death. A concert with Bollington Festival Players was held at Bollington Arts Centre.
Kay's daughter Stephanie organised the event and the proceeds from the concert was donated to MADYSS.
Coach trip to Crosby Beach & Southport Pier - 25th June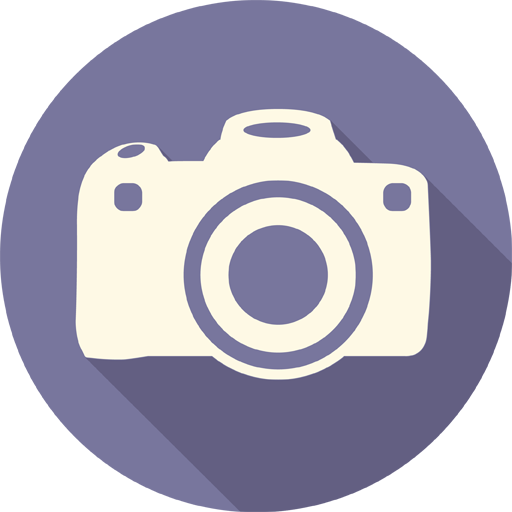 A perfect, warm sunny day ensured that those attending were suitably dressed for the occasion, sporting sun dresses, shorts and sleeveless tops. Once wheelchairs, scooters and other mobility aids were safely stowed away by our driver, 31 members and friends embarked on the coach trip from the Flower Pot.
We first stopped at Crosby Beach to see just a few of Anthony Gormley's 100 Iron Men. The tide had already receded so some of us ventured out to the nearest man and others stretched their legs on the promenade above. As the sand was firm the writer rode her scooter out to the nearest man. Having paused near him for several minutes, she quickly regretted her decision to stop when the scooter's weight with her aboard prompted it to start sinking into the sand. Luckily after much pushing and heaving, we managed to extricate the vehicle and return swiftly to the safety of the car park. Won't be trying that again!
Forty minutes later the coach dropped us off near the entrance to Southport Pier. Most of the coach trippers headed straight for a late lunch at the various eateries nearby. A gentle breeze from the Atlantic kept the temperature bearable, unlike in Macclesfield where it was still 28C at 6.15 pm on our return.
Members all did their own thing, but sometimes saw each other while wandering down the Pier, through the extensive gardens, or sitting watching the swans and Canada geese on the lake. Many of us were impressed by the very smart public toilets in Southport and the 40p charge for use was reasonable, given the quality of the conveniences. An amusing anecdote I have been asked to include in this report concerns one user who shall remain nameless, but whose initials are KK, who managed to leave her handbag in the loo and had to pay another 40p to retrieve it!
Lord Street proved an irresistible draw for some who indulged in a spot of retail therapy. On the day, a much-needed wide-brimmed straw hat, shoes and a handbag were among the purchases exhibited on the coach ride back to Macclesfield. Other buys were no doubt stored on the luggage shelf above the seats. Thank you to Monica and her able assistant, Kay, for organising the day out – and for arranging such super weather.
Annual General Meeting - 14th May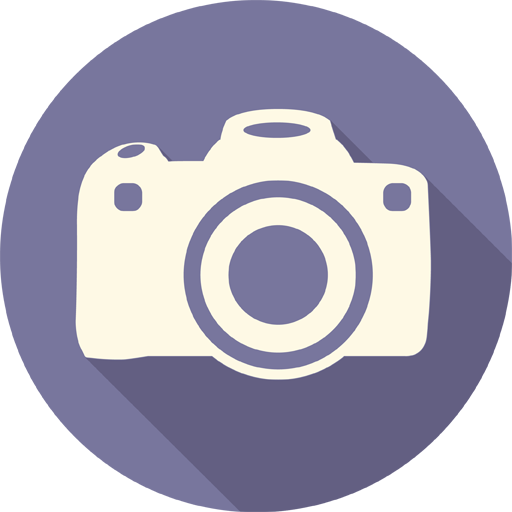 Members will have received the official Minutes of the AGM held at Macclesfield Tennis Club last month so this report will not cover the business matters of the meeting.
Following the business section, Ike introduced Nick Barnes who proved to be an excellent entertainer. Nick is a magician who also engaged us with his very amusing banter while carrying out a range of magic tricks. I think it is fair to say that he was a very good choice for the group, and he certainly seemed to be a skilful performer, showing great dexterity. Our special thanks go to Ike for arranging Nick to come.
The AGM was very well attended with 43 people present. All items were approved unanimously from the business side of the meeting which went very smoothly. An increased Committee was voted in and we are now fortunate to have a full and active Committee. Please see the yellow box at the bottom of the page for the Committee members and their titles.
Kay Evans once again organised a wonderful sandwich lunch followed by delicious fruit and cakes. Tea and coffee were served and a good bar service was offered by Jim. Thank you Jim. Warm and sincere thanks also to John and Judy Nixon of the Macclesfield Tennis Club who offered their very kind help and worked tirelessly to ensure that everything ran smoothly.
Josiah Wedgwood Coach Trip - 10th April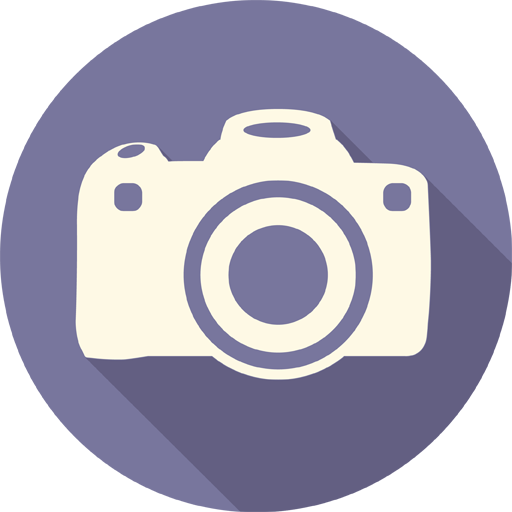 A group of 22 MADYSS members and friends gathered at the Flower Pot for our coach trip to the World of Wedgwood in The Potteries. We were waved off by our Social Secretary, Monica Meah who had organised the outing, but unfortunately personal circumstances prevented her joining us.
The journey was trouble-free but not so our arrival on site, which involved a 20-minute detour through somewhat narrow country roads. The Wedgwood estate unhelpfully provided no directional signs to our coach driver when a height barrier meant only low vehicles could access from the direction we were approaching! He expertly manoeuvred the coach around, both at this entrance and when searching for an alternative coach-friendly route into the estate.
Rejuvenated after a welcoming tea or coffee we split up, with some embarking on the self-guided factory tour and others heading for the museum. On the factory tour we had a chance to look down from the first floor level to the ground floor below and watch the workers engaged in the different processes involved to produce ceramics. We also learned that a large spray dryer on display (no longer is use) would have contained enough water to make two million cups of tea or supply a family of four's needs for two years! And did you know that Charles Darwin (The Origin of Species) was the grandson of Josiah Wedgwood? Proceeding down to ground level, we walked by some of the artists who paint intricate and delicate designs on the china ornaments and dinner ware.
Those who hadn't already toured the museum took the opportunity to have lunch before tackling this next part of the estate. It was chronologically arranged with areas devoted to the 18th, 19th, 20th and 21st centuries. Each of these showed a vast range of china, experimentation in colouring processes, and decorative designs. The museum provided a fascinating insight into how pottery has evolved over the past 250 years.
Of course the Wedgwood Tea Room which served drinks in Wedgwood bone china was a popular refreshment venue before the journey home. Our thanks go to Monica for arranging an enjoyable and educational day out.
Quiz and Fish and Chip Night, 17th March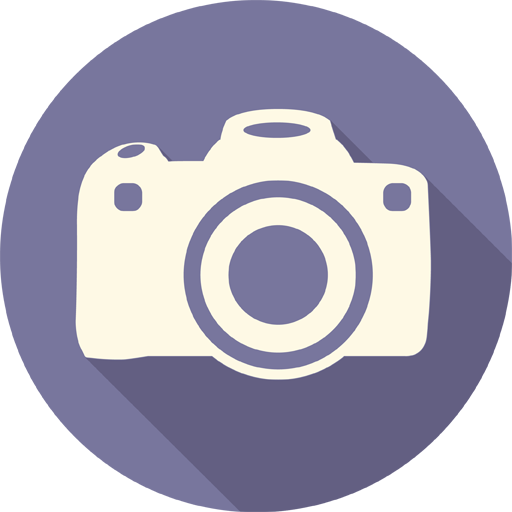 Despite the inclement weather we had a good turnout with 32 people attending and their brains to try and solve the wide-ranging general knowledge questions. Unfortunately, the snowy weather prevented the quiz master, Kay Evans, from attending. That's what happens when you live on a steep hill in Bollington, Kay!
We were split into six teams, using a numbering system to promote a more varied interaction and enable socialising with those we may not have well known well beforehand. Chris ably filled in for Kay as quiz master and, sensibly having prepared for any eventuality, Kay had given Monica a copy of the questions ahead of time.
The Roll a Coin (£1) competition for the bottle of whiskey provided contestants with some light relief half way through the quiz. It was Kath Wilkinson who managed to get closest and although not a whiskey drinker herself, no doubt Jim will enjoy imbibing her prize! A raffle was also held, which raised £84 fro MADYSS.
The quiz winners were The Onesies (a little bird tells me that one of their members is an avid quizzer!) and they each took home an Easter egg as their prize. Ike then thanked all those who had contributed to an enjoyable evening: the bartender Jim Borggren; Kay Evans who was the organiser; Thelma Farrell, responsible for doing the raffle and providing the raffle prizes; Monica Meah for setting the questions and organisation on the night; Roger Snelling and Dave Barry who collected the delicious fish and chips; and last but not least, Chris WIllett, who was once again 'persuaded' to be quiz master (or should we say quiz mistress?).
Chilli Banana, 18th February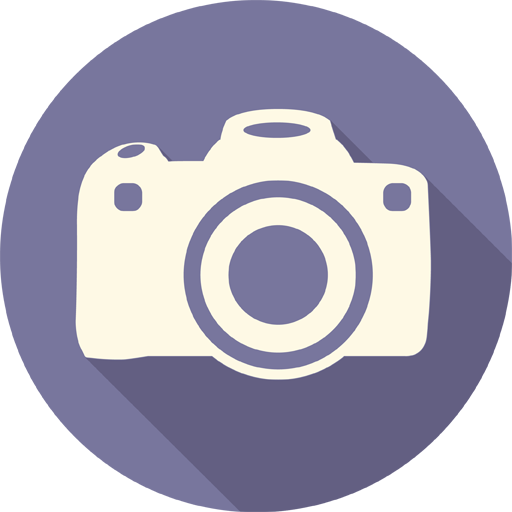 Thirty-five members gathered for lunch at the Macclesfield branch of the Thai restaurant chain on 18 February. We tackled the buffet with relish. Fortunately for us, it was constantly replenished by the efficient staff as we certainly made plenty of dents in it!
Most attendees also finished their meal off with something from the refreshing selection of sorbets and ice creams. The well-attended event was another enjoyable opportunity to chat with each other and pass a pleasant couple of hours.
Bowling at Superbowl, 18th January - Report by Richard Challis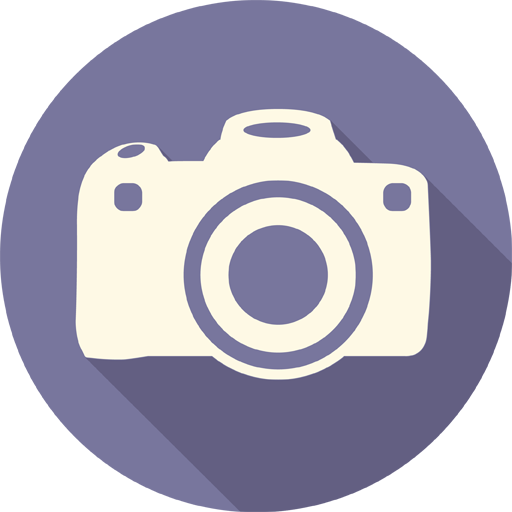 Well done to all those intrepid enough to brave the wind, golf ball-sized hail, sleet and snow to make it over to Superbowl UK! Approximately attended a ten-pin bowling session on Thursday 18 January, and we split into four teams across as many lanes to show our competitive sides.
There were many varied techniques involved in getting ball to pins – some were concerned about the curve in the floor, and others showed how the effect of spin made the ball swerve sometimes things didn't go to plan! At least the scores were tallied automatically as we went so honours went to:
Best Individual Score: Yvonne Smith with 104
We then adjourned to the Flower Pot for a meal and chat, and the service was second to none. and chat, and the service was second to none. All in all a very enjoyable afternoon and evening.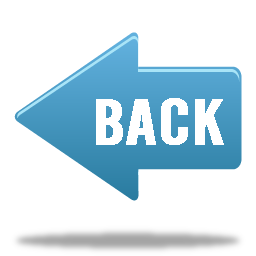 to Events Page

Reports on Events in 2023 &nbsp&nbsp&nbsp&nbsp Reports on Events in 2022
Reports on Events in 2021 &nbsp&nbsp&nbsp&nbsp Reports on Events in 2020 &nbsp&nbsp&nbsp&nbsp Reports on Events in 2019
Reports on Events in 2018 &nbsp&nbsp&nbsp&nbsp Reports on Events in 2017 &nbsp&nbsp&nbsp&nbsp Reports on Events in 2016